BE THE LIFESTYLE COACH EVERYONE WANTS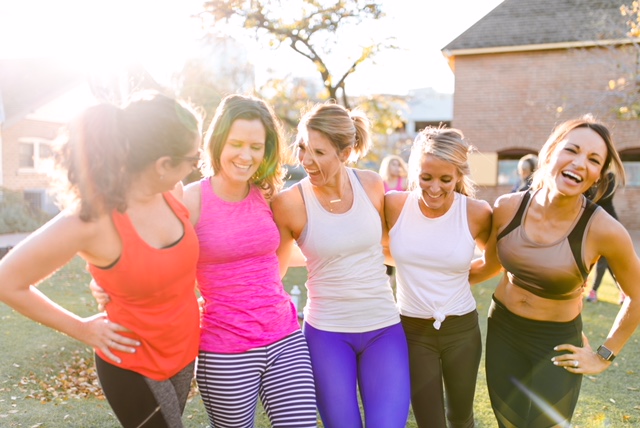 Help others live a healthier, happier lifestyle while building the business of your dreams
What Makes Cathy Savage Different
You're ready to build your brand and your business but you need someone to show you the best way. Cathy Savage has been helping fellow entrepreneurs grow their businesses for decades. She knows what it takes in the ever-changing world of fitness and business and she's here to show you the way.
If you've ever wanted to learn more about living a healthy lifestyle...
If you've ever wanted to help others live their best life...
If you're a great role model for:
more energy
more happiness
more fulfillment in life
creating your own tribe
leading by example
Then becoming a lifestyle coach is right for you!
Guide clients towards healthier habits, step-by-step.
If your dream is to work in a more clinical environment, our lifestyle coaching academy is an ideal enhancement for a Registered Dietitian program.
A Lifestyle Coach does
Assist in implementing lifestyle changes

Provide accountability

Offer strategy

Give support as clients build a foundation of healthy habits for life
A Lifestyle Coach does not
Have to be a health coach or fitness trainer

Treat or diagnose health conditions

Order blood work (but they can often work with a client's physician to offer support)
Build a coaching business that fits your needs.
It's the perfect complement to a home based business.
A lifestyle coach guides their clients to live a healthy lifestyle by offering guidance in:
✔ Choosing healthy foods
✔ Ways to ease stress
✔ Goals for weight management
✔ Sleep tips and techniques
✔ Stress strategies
✔ and so much more!
If you live a healthy lifestyle, or you are currently improving upon your healthy lifestyle, and you want to inspire others by building your own community and business, then you would make a perfect lifestyle coach!
Imagine helping people live a healthier lifestyle without a diet.
Learn how to work with mainstream populations and be a "lifestyle leader."
Imagine making your lifestyle your livelihood!
The world needs lifestyle coaches!!
This opportunity is for you if:
You want to make your hobby a high-paying career

You have an idea, but you need the step-by-step process to launch

You want to stand out online with video and new advances, but you need some guidance

You have a product and feel you are not leveraging it enough

You want to build an online business but you can't give up your day job yet

You need a program that works around your schedule and responsibilities

You are tired of the fluffy "Captain Obvious" programs that don't individually guide you

You want to learn all about living a healthy lifestyle so you can help others do the same
This opportunity is NOT for you if:
You aren't willing to commit to your own goals

You have no idea what the heck you actually want

You aren't willing to network with the best in the industry and learn in our mastermind setting
Note:
Network marketers, health coaches, or any lifestyle enthusiasts—you do not need to be a trainer or health coach to start this program!
Private VIP Coaching with Cathy Savage
Cathy Savage has advised, mentored and personally coached some of the most famous faces and business brands in the health and fitness world. From branding and creating online businesses to appearing on the cover of a magazine, Cathy is the one to "go to" for industry success.
Cathy has helped her clients become household names in the industry. She has also guided her clients to experience increased revenues, to develop brand positioning and to step into a leadership role.
Cathy's online fitness program was the first of its kind. Her expertise and wisdom is unmatched in the fitness world. Currently she is working with private clients to help build their own empire. Some of her clients are building online fitness and wellness business. Others are using Cathy's expertise to become a "name" in the fitness world.
Cathy runs private VIP branding sessions for strategic planning along with her personal VIP coaching program which runs for 12 months at a time. She works virtually with Cathy via Zoom and Skype calls and visit her in Boston for VIP strategy sessions.
This is not a cookie cutter academy. You will work one on one with Cathy and develop a personal and working relationship with her.
If you are serious about working one on one with Cathy and committing to your business, please complete this application:
Once you complete the application, we will follow up with an email for pricing and arrange a phone call with our team.
Questions about the program?

Contact Cathy!
Questions about the program?
Contact Cathy!